The Techtrails program would not exist without the support of our amazing project partners.
Please get in touch if you are interested in supporting our initiative, or we'd love to chat if you have a suggestion for how you can partner with our organisation.
To become a project partner, apply below.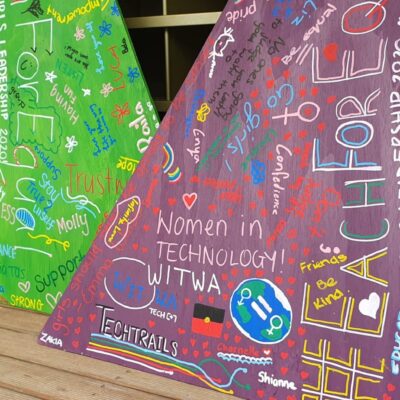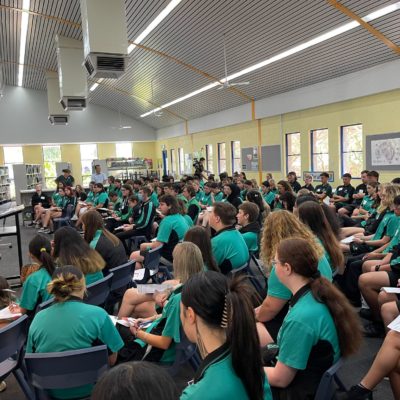 Thanks to our Project Partners
The Department of Education and the Department of Employment and Workplace Relations contribute to Australia's economic prosperity and social wellbeing by creating opportunities and driving better outcomes for people, through education, skills and employment pathways.
Kinetic IT has been a wonderful longterm supporter of WITWA and continues to partner with us to successfully deliver our Techtrails incursions in Western Australia.
The Internet Association of Australia (IAA) is a member-based association that represents the Internet community and operates IX Australia, the largest not-for-profit, carrier neutral internet exchange in Australia. Formed in 1995 by a collection of visionaries, the Association works for the benefit of the Internet and the people who build and operate it.
Colleagues Matrixx is a Perth based digital data management and software development company providing data solutions to a range of enterprises in Australasia since 2005.
Colleagues' award winning Matrixx software is the software solution of choice for leading enterprises requiring smart data management.
The Curtin Academy has been established to recognise, reward, enable and extend excellence in teaching at the University, nationally and internationally. We are an active and honorary network of leaders passionate about the collaboration and dissemination of teaching excellence at Curtin.
As the purpose-driven directors of Strategic Career Management, Helen Holan and Kendal Drew are catalysts for practical, positive, and tangible workplace change.
They are both driven by a desire to achieve the same thing – better long-term outcomes for their clients.
With a passionate but pragmatic approach, Helen and Kendal support individuals to form strategies, take action and achieve professionally and personally rewarding outcomes.
Their work in the corporate sector develops effective, authentic, values-driven leaders and teams that are accountable for their results.