Do you want to know more about all of the exciting careers in technology?
With so many careers to consider, we know it can be overwhelming to start on your career journey. Techtrails aims to demystify jobs in technology and science, and showcase the skills needed for your future in STEM.
As well as our school incursions where you get to meet amazing women working in technology, we also have a range of resources to help you explore these careers right now!
In Techtrails Online you can hear from a range of inspiring role models who tell you about their careers and the choices they made to get where they are now.
Whatever your dream or passion we hope you take something away with you today to get you started on your own 'Techtrail'.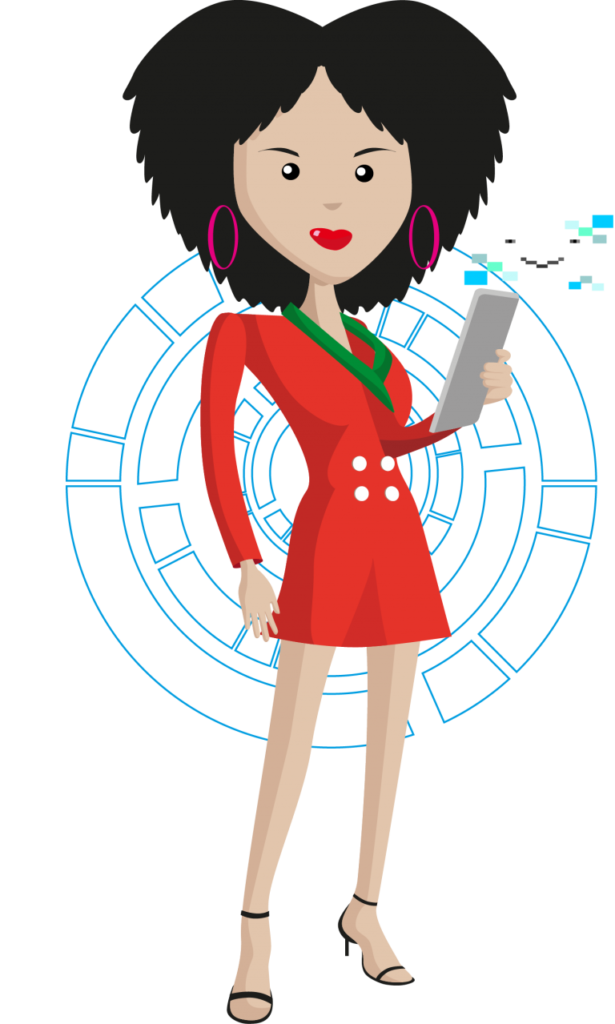 Techtrails Careers Discovery Platform (Toolkit)
Our online toolkit features an expansive list of STEM & Future jobs, from Robot Ethicist to Quantum Computer Programmer.
Simply choose the subjects and/or personality traits that you most enjoy and find out what career of the future could be yours!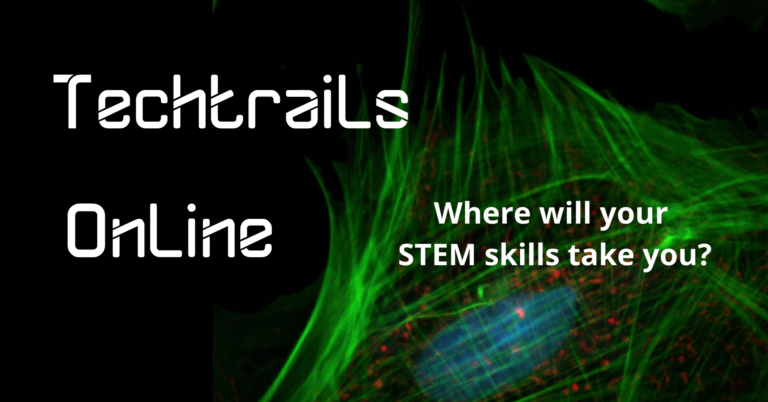 This initiative sees the Techtrails STEM & Future Skills experience move into the digital world creating a "self-serve" experience for students, educators and career influencers.
Techtrails Online is a series of digital modules featuring links to future careers and video content showcasing inspiring female STEM role models.
Although accessible by all, this exciting new initiative has been designed to inspire especially young women and girls for a future in STEM, and give them the opportunity to explore where these skills could take them. For more details have a look at our Digital Resources page.
Discover where and when you can find the Techtrails team around Western Australia.
Techtrails bring Women STEM Role models to the Pilbara
The WiTWA team spend the day at Karratha Senior…
Techtrails visit Geraldton Senior High School in 2023
Schools have once again welcomed our Techtrails STEM and…
Techtrails visits Karratha Senior High School
Our Techtrails STEM & Future Skills Program is back…
WiTWAs Techtrails STEM and Future Skills secondary schools program is going…
Techtrails visits Esperance Senior High School
Our Techtrails STEM & Future Skills Program is making…
Techtrails visits Fremantle College in June 2018
Our latest Techtrails STEM & Future Skills was held…
Blazing a path to exciting STEM careers
Future of work. How WiTWA is inspiring and supporting…
It's a wrap: techtrails visits Geraldton to close off a big year
On 30 November the WiTWA team delivered our final…
First techtrials for Teachers event at John Curtin College in Fremantle
On October 31, 2017, the first techtrails for Teachers…
WiTWA techtrails visits Ocean Reef SHS & Belridge Secondary College
In October, the WiTWA team brought our techtrails STEM…
WITWA techtrails STEM incursion @Warnbro Community College
Thank you Kya Graves, Principal and the wonderful teaching…
Regional Techtrails 2017 @Bunbury Senior High School
Thanks to an amazing lineup of inspiring STEM professionals,…
Blazing a trail @ Albany Senior High School
The final techtrails STEM incursion for 2016 was held…
techtrails @ 2016 Perth Science Festival
On the glorious winter weekend of 13-14 August WiTWA…
Frequently Asked Questions
Here are some questions we're often asked about the Techtrails program.
Techtrails isn't coming to my school. Can I still get involved remotely?
Is Techtrails just for girls?
While we are focused on role modeling opportunities to girls, we recognise young people of all genders can benefit from the Techtrails program, so we leave this up to the school to choose the participating students.
Do I have to go to university to have a career in STEM?
No! Techtrails seeks to educate young people on the various pathways into STEM careers, this includes tertiary study pathways as well as pathways straight from school into the workforce!